College Baseball Coaching
All athletes must possess great strength, explosive speed and be agile. Athletes who dynamically encompass all these traits ensure that their strength and power will persevere through the trails of the long season. Baseball performance training at Life Performance Enhancement (LPE) guarantees your on-field performance will overcome the competition. Our strategies for preparing baseball athletes is derived from years of researching and training players at the college level and professional level.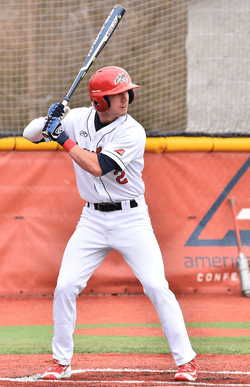 Jeremy Giles Stony Brook University
"While training with LPE in the off-season, I gained 10 pounds of muscle and became stronger than I ever have using another program. The variations in my training allowed me to progress in multiple areas of my athleticism. Speed, agility, strength, and core work were all specifically what I needed for baseball. I am confident, heading into my first collegiate season, that I can compete for a starting position."
LPE's Foundation System for Baseball Performance
A system designed to create an athlete that excels physically at all the performance demands for baseball. Combined with proper nutritional guidance and physical therapy strategies, your body will blast through the long, demanding season.

Programs are created utilizing LPE's rigorous assessment and meet the individual demands of the participant. No two training programs should be the same; our evaluations ensure you get the most out of
our services.