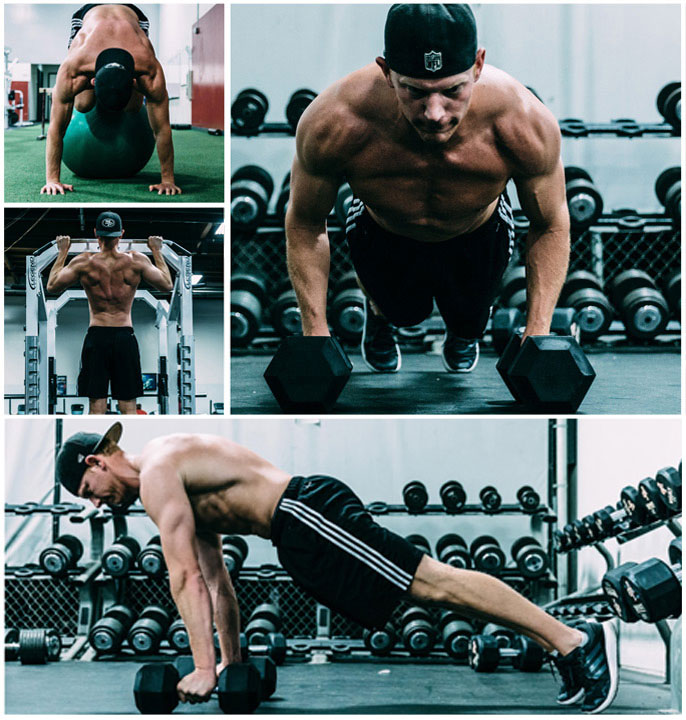 About Derek Wohlers
Owner Derek Wohlers holds professional certifications as a personal trainer, sports medicine specialist and is a Strength and Conditioning Specialist (SCS).
Prior to opening Life Performance Enhancement, Derek was an educator, coach, trainer and consultant working for athletic programs at the high school and university levels, sport instruction organizations and college recruiting businesses. An expert in human performance, in addition to his private clients, he has trained professional athletes in the MLB, NCAA, NAIA, USA Track and Field, and PGA.
Derek has completed specialized continuing educational courses in:
Shoulder Performance
Weight Training for Weight Loss
Optimal Muscle Training
Strength Training Past 50
Focus on Health, Fitness, & Body Composition
Performance Nutrition
Beginning Strength Training for Kids
He is a member of the National Strength & Conditioning Association and the International Fitness Professionals Association. He coaches and consults for the Baseball Factory, a preparation program for college baseball players. Derek currently oversees the pitching and performance training regimen at Bonita High School in La Verne, California.
A graduate of Azusa Pacific University with a Bachelor of Arts degree in Physical Education, he competed as a member of the Cougars baseball program. Derek began his coaching career at his alma matter where he served as pitching coach and oversaw the year-round strength and conditioning regimen for five seasons. During his tenure there, the program made back-to-back appearances in the college world series in 2007 and 2008. Derek will complete his Masters in Theology degree from Veritas Evangelical Seminary.
Derek attends Christ's Church of the Valley in San Dimas.
Life Performance Enhancement
Servicing San Bernardino as well as Los Angeles County, Derek provides services for individuals, small groups, athletic teams, independent as well as corporate businesses, and professional organizations. LPE offers expertise in human performance, specifically movement that involves rotation of the spine and the shoulder joint.
LPE is passionate about community service. Owner Derek Wohlers attends Christ's Church of the Valley in San Dimas CA. He is passionate about his involvement in the community through youth activities involving sports and providing aid to the homeless. Participating in many local events for charity.